Unibor Magnetic Drilling Machines and Core cutters / Broach cutters
Unibor is the brand name of a range of high quality engineering tools and products manufactured by Universal Drilling and Cutting Equipment - a company with a 30 year track record of excellence around the world.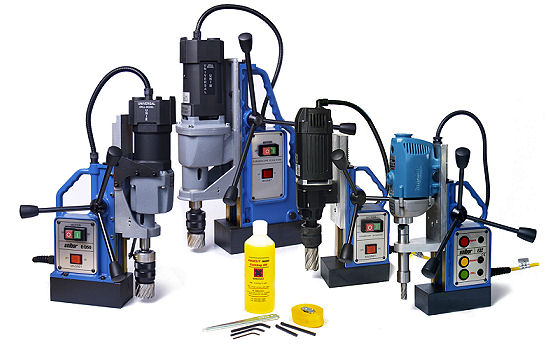 Specializing in the design, development and manufacture of equipment which cuts accurate holes in metal more quickly and cost effectively, at the heart of the business are the electro-magnetic drilling systems and annular cutters which provide the efficiency and accuracy of bench and machine tools in portable, versatile units.
We are offering the following four versatile and utmost reliable models from Unibor.
| | |
| --- | --- |
| | |
We also offer Unibor (U.K.), Nitto Koki (Japan), Karnache (Germany) make HSS, Bi-metal carbide tipped core cutters / broach cutters from ready stock. Please send us your requirements on sales@tradecombine.com
All images and data are property of Unibor company, U.K. They appear here for marketing / demonstration purpose.